Fiberglass Hot Tubs: What You Need to Know
Published September 22, 2023
Having a pool in your home is a relaxing and luxurious experience. If you add a hot tub, you'll greet your outdoor resort. It is an excellent installation that can be enjoyed with your family and friends. It will make your lifestyle better, too. 
But hot tub construction is not as easy as you think. You must consider some things even if you're not participating in the heavy work. Think budget, material, and size. The budget and size typically do not pose an issue. The tricky part is deciding on the material. 
What seems to be the best choice for in-ground hot tub installation is fiberglass. It is one of the cheapest options on the market. It is arguably as durable as acrylic, too. In this article, we'll discuss everything you need to know about a fiberglass hot tub. Let's build you the immense spa of your dreams. Let's start. 
Fiberglass Hot Tub, Defined
A fiberglass hot tub is a type of hot tub or spa made primarily from fiberglass-reinforced plastic. It is a famed alternative to traditional hot tubs. It is to those that are constructed using acrylic, wood, or concrete. 
A hot tub consists of many components. The most important part is the shell. It is the container that holds the water of the spa. Other parts are accessories, i.e., blowers, jets, pumps, and filters.
Fiberglass Hot Tub Shell 
A fiberglass hot tub shell is the main structure or body of a hot tub made from fiberglass material. The shell holds the water. It provides a seating and bathing area. 
Fiberglass is famous for hot tub shells. It is due to its durability and strength. It can also withstand chemicals. Moreover, temperature changes. 
Fiberglass shells are constructed by layering fiberglass strands. They are reinforced with resin to craft a solid and rigid structure. The combination allows for a smooth and non-porous surface. As a result, they are resistant to stain and algae growth.
Pros and Cons of a Fiberglass Hot Tub: Pros
1. Durable 
Fiberglass is a rigid material. It can withstand wear and tear. It means you will have a hot tub to enjoy for a long time. It is a long-lasting relaxation investment. 
It has a gel coat surface. In case you didn't know, it is durable, long-lasting, vibrant, and smooth. It also don't need resurfacing.
2. Easy maintenance 
The flat and continuous surface of fiberglass makes it easy to clean and maintain. It is less likely to harbor bacteria and algae growth. It poses a significant advantage compared to porous materials such as concrete or vinyl. 
3. Insulation 
Fiberglass hot tubs often have built-in insulation properties. It aids in retaining heat more efficiently. As a result, you'll reap large energy savings. You will also enjoy a longer-lasting hot tub experience.
4. Quick installation
Fiberglass spas can be installed relatively quickly. It is compared to other materials such as concrete and wood. It means you can start enjoying your hot tub sooner. More importantly, it allows you to save money and resources when building it up. 
5. Variety of shapes and sizes 
Fiberglass is a versatile hot tub material. It can be honed into a wide range of shapes and sizes. It allows broad design flexibility. It will come in handy when choosing a spa that fits your space and preferences. 
6. Ease of use 
A fiberglass pool with a spa may seem difficult to maintain. But, the opposite is true. It is easier to care for than having a spa not attached to your pool. Your pool filter is continually working to collect debris and steer clear of algae. Thus, having your pool and hot tub connected can also keep your spa cleaner.
Sanitation can also be simultaneous. Your hot tub is attached; it is the way it makes maintenance simpler. 
7. Backyard aesthetics and saves space
It is no doubt that it is always impressive to see a pool and a spa together. Whether it's built-in or attached from a separate mold during installation, pool enthusiasts are always happy. Happy when they decide to add a spa to their outdoor space. 
If you have a small yard, you also know the challenges of putting anything in it. What more if you want a whole swimming pool and a spa? Fiberglass pools are limited in size. You will not worry about your yard not fitting a pool model with a spa. 
8. Fade together over time. 
All inground pools will fade as time passes. The good thing with a fiberglass hot tub is that the fading will be even. It will grow to be gradual and seamless in both pool and spa. It is because it is constructed simultaneously using the same batch of materials. 
Pros and Cons of a Fiberglass Hot Tub: Cons
1. Smaller swim area 
One drawback of a fiberglass spa is that it will cut into your swim space. It will limit typically on your pool's shallow end. Remember, fiberglass pools generally are no larger than 40 feet long and 16 feet wide. A built-in spa would take away an estimated 10 x 10 foot area. 
2. No mixing colors 
Most people will match their spa's gel coat color to their fiberglass pool. Thus, if you want to get crazy and do a blue pool with a pink spa, you wouldn't be able to do this. They must be constructed separately if you want to mix up your fiberglass pool and hot tub. 
3. Difficult to move 
Fiberglass hot tubs are typically installed as permanent fixtures. It can be challenging to move once they are in place. If you expect the need to move your hot tub in the future, it is not your suitable option.
Fiberglass Pool With Hot Tub: How Much Does It Cost?
Fiberglass is one of the cheapest materials in pool construction. It is more affordable than acrylic and wood. What's great is that it's also durable and long-lasting. 
The costs of hot tubs range from $3,000 to $16,000. And fiberglass hot tubs are on the lower end of the spectrum. You can build a fiberglass hot tub for $3,000. But, the cost may vary according to the number of accessories you want to add. You might pay $15,000 to $30,000 for a completely furnished fiberglass spa. 
Fiberglass spas use bench seating and fewer jets. They're simpler than traditional hot tub units in function and design. Yet, they are customizable for installation. Inground fiberglass spas are also beautiful. They can be seamlessly incorporated into your outdoor living spa. 
Finally, your inground hot tub can be used to create stunning water features. You can opt to add a cascade waterfall from the spa to the pool.
Separate Fiberglass Immerse Spa
Alternatively, you can add a separate fiberglass spa to your pool project. It is if you don't want a built-in hot tub. A separate jacuzzi pool gives you more choices for pool shapes and sizes. It will also provide you with freedom for its placement. You'll also get to decide whether you want the water to cascade over the edge into the pool. You can also opt to install it inground or above ground, further away from the pool area. 
How to Care for Your Jacuzzi Pool
1. Regular cleaning 
Your fiberglass hot tub will need draining and cleaning every 3 to 4 months. Doing so will effectively rid us of contaminants. It is also the key to maintaining water quality. You can use a spa vacuum to keep the water clean and soak the filter in a container with water. 
2. Maintain water balance 
Test the water regularly. Buy test strips to check the pH, alkalinity, and sanitizer levels. Adjust these levels as needed to keep the water balanced. It will aid in preventing issues such as cloudy water. Also, skin irritation. 
3. Sanitize the water 
A chlorine or bromine will keep the water free from bacteria and algae growth. 
4. Keep the cover clean. 
Your jacuzzi pool shell and cover must be wiped down regularly. It will remove dirt and debris. You can use a sponge or cloth with a mild clear to do so. White vinegar is also effective.
5. Monitor water temperature 
Keep an eye on the water temperature. Ensure it remains within the desired range. Extreme temperatures can alter the performance of your jacuzzi pool. It may also demand adjustments to the heating system.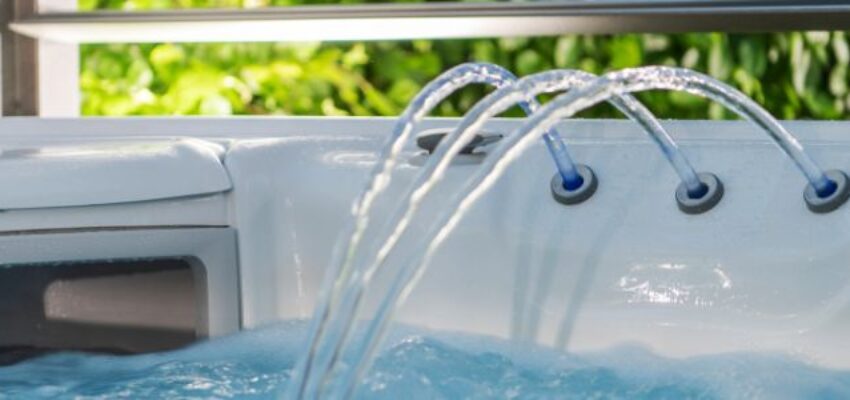 Frequently Asked Questions About Fiberglass Hot Tub
1. How long does a fiberglass hot tub last?
The lifespan of a fiberglass hot tub can vary based on several factors. The tub's quality, maintenance, and usage will all influence how long it will stand. A well-built and maintained fiberglass hot tub can last 15 to 25 years. Yet, cheaper spas have a shorter lifespan of around 3 to 5 years. 
Regular maintenance, proper cleaning, and following manufacturer guidelines are essential. All will work to ensure your fiberglass hot tub's longevity.
2. Can a fiberglass tub crack? 
Fiberglass tubs can crack. While they are durable, they are impervious to damage. Cracks in fiberglass tubs can occur due to various reasons. Dropping heavy items or accidentally hitting the tub with a sharp object can cause cracks in the fiberglass. Poor installation and inadequate support for the tub can trigger stress points. Thermal expansion and contraction may also cause the fiberglass to expand and contract, leading to cracks.
3. Does the inground hot tub rust? 
Inground hot tubs can rust. Rust in a hot tub is often caused by the presence of iron in the water. It can come from various sources, such as corroded plumbing or iron content in the water itself. Incorrect water chemistry can also contribute to rusting. To prevent this situation, it's vital to maintain water chemistry. Regularly test and adjust the pH level. Additionally, keep the hot tub clean and well-maintained.
4. Is a fiberglass pool suitable for saltwater? 
Fiberglass swimming pools are very pleasant with saltwater systems. Fiberglass is one of the best materials for saltwater pools because of its durability. It is also resistant to chemical corrosion. 
A fiberglass hot tub should exist in your backyard. Elevate your pool with it, as we've discussed its advantages. It wil undoubtedly bring your home a long-lasting aesthetic and resort feel. What is remarkable is that it's also very affordable too. Let's work together to realize your swimming pool and hot tub needs. We are experts in pool and patio remodeling, and we're the top pool services provider in Boca Raton. You're in great and most capable hands. 
Hire Boca's Favorite Pool Builders
Excel Pool and Patio Solutions is your trustworthy provider of pool services in Boca Raton. We are experts in pool and patio remodeling and can handle your resurfacing needs as well. Our technicians are vetted and trained for your guaranteed satisfaction. Get to know us by browsing our website or reaching out to us with any questions.
Contact our team today to request a free estimate for pool construction, maintenance, repairs and more.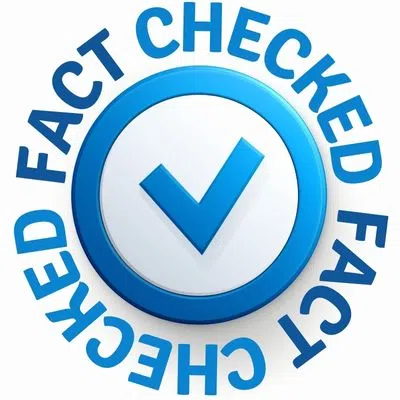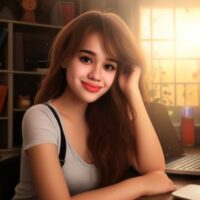 About The Author
I am Tracy Gorman, a seasoned writer from the Philippines. I possess the research and writing skills to delve into any niche. Get to know me!