How to Lower Your Pool's pH Level: 7 Easy Ways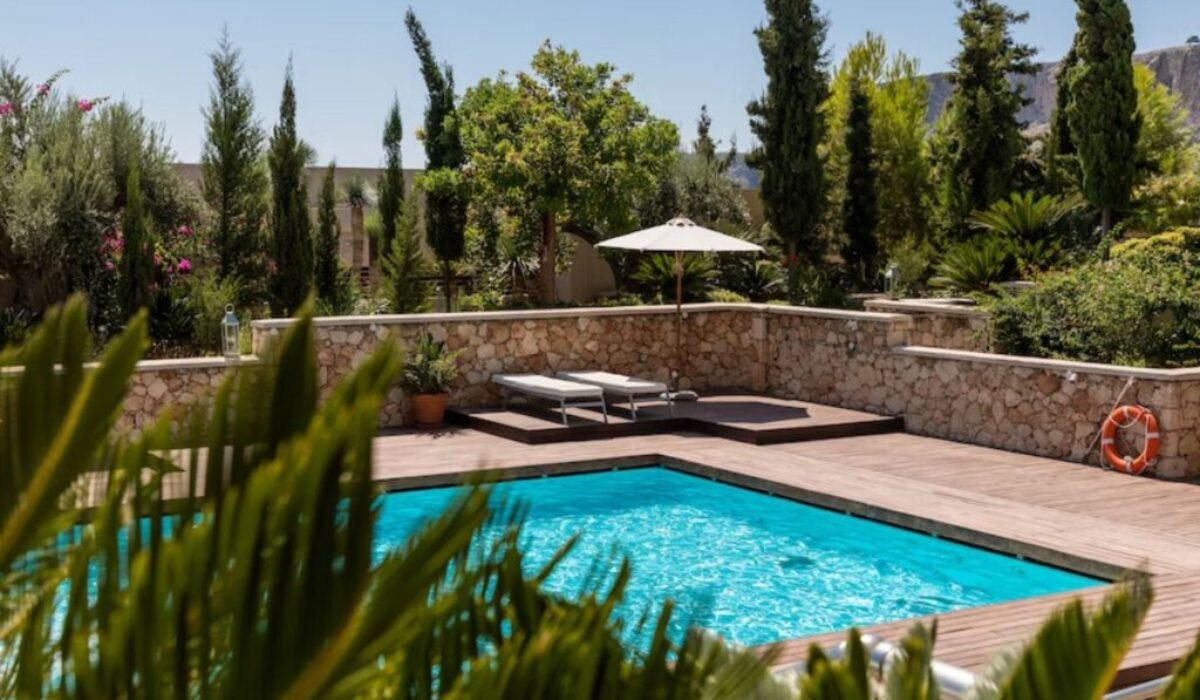 Published August 7, 2023
As pool owners, it is important to be on top of your pool maintenance to keep it safe and inviting. After all, no one wants a dip in a nasty one. One major maintenance task is keeping the pH level at optimum numbers. In this guide, we'll explain what a pool's pH level means, why it matters, and most importantly, 7 simple ways to lower it. So, let's dive in and ensure your pool stays crystal clear and healthy!
Why is a Swimming Pool's pH Level Important?
You might be wondering what all the fuss is about pH levels. Well, think of it as the balance in your pool's water. pH is simply a scale that measures how acidic or alkaline the water is, ranging from 0 to 14. A pH of 7 is neutral, below 7 is acidic, and conversely, a pH of 7 or above is alkaline. Maintaining the right pH level is crucial for a few reasons:
Comfort and Safety
A proper pH level ensures a comfortable swimming experience without eye or skin irritation caused by overly acidic or alkaline water. This is important especially if you have sensitive skin. 
Effective Sanitization
Keeping the pool relatively germ-free is dependent in part on the pH balance. The effectiveness of your pool's sanitizer, like chlorine, depends on the pH level. If it's too high or too low, sanitizers won't work optimally which can cause serious health risks.
Preventing Equipment Damage
Imbalanced pH levels can corrode pool equipment, leading to costly repairs or replacements. Too acidic or too alkaline water can cause serious damage and corrosion if left unchecked.
Water Clarity
The right pH level keeps your water clear and prevents cloudy or hazy water, so you can enjoy that sparkling blue oasis. Besides, who wants to take a dip in cloudy water?
How Often Should You Monitor Your Pool's pH Level?
Regular monitoring is the key to maintaining the right pH level. We recommend testing your pool's pH at least two to three times a week, especially during the swimming season. If you notice any changes in the water, test it more frequently to catch imbalances early. Fortunately, pH testing takes a couple of minutes to do and is easy enough to be done on your own. 
7 Ways On How to Lower pH in Pool
Alright, let's get to the good stuff! Lowering your pool's pH level is simpler than you might think. Here are seven easy ways to do it:
1. Add Muriatic Acid or Sodium Bisulfate
These chemicals are readily available at pool supply or home improvement stores and can quickly lower pool pH levels. Fair warning: be careful with handling these chemicals. Be sure to follow the manufacturer's instructions and always wear proper safety gear while handling them.
2. Aerate Your Pool
Carbon Dioxide is easily dissolved in water which can make your pool acidic. Using your pool's jets or fountains can increase the water's exposure to the air, allowing carbon dioxide to escape, which naturally lowers pH levels.
3. Use pH Decreaser Products
pH decreaser products, also known as pH minus, are specifically designed to bring down pH levels. Follow the package instructions for the correct dosage.
4. Balance Alkalinity Levels
Alkalinity acts as a buffer for pH levels. High amounts of basic ions are what causes high ph in pool water. To lower both, use an alkalinity reducer. You can do this easily by dissolving baking soda in pool water. This is also how to lower pH in pool without chemicals. 
5. Add Vinegar
White vinegar can be an effective and safe way to lower pH in pool water. Start with small amounts, test the water, and adjust accordingly. When done correctly, the amount of vinegar used won't make your pool smell either.
6. Use Carbon Dioxide (CO2)
As mentioned above, CO2 raises the water's acidity. While this can become a problem, it can also be used to balance out the alkalinity. CO2 can be injected into the pool to lower pH levels. This method is best left to professionals, as it requires specialized equipment. They are also great resources if you want to know what to use to lower pH in pool.
7. Rainwater or Distilled Water
If your pool's pH level is only slightly high, adding rainwater or distilled water during a water change can help bring it down. If you are looking for ways how to lower ph in pool naturally, this is it.
Parting Words
That's pretty much it! You're now equipped with the knowledge to lower your pool's pH level like a pro. Remember, maintaining the right pH is crucial for your comfort, safety, and pool's overall health. Regularly testing and making necessary adjustments will keep your water crystal clear and inviting for all your swimming adventures. If you ever feel unsure or overwhelmed, don't hesitate to reach out to your local pool professional for guidance. Now go ahead and enjoy a refreshing swimming season. Happy swimming!
Hire Boca's Favorite Pool Builders
Excel Pool and Patio Solutions is your trustworthy provider of pool services in Boca Raton. We are experts in pool and patio remodeling and can handle your resurfacing needs as well. Our technicians are vetted and trained for your guaranteed satisfaction. Get to know us by browsing our website or reaching out to us with any questions.
Contact our team today to request a free estimate for pool construction, maintenance, repairs and more.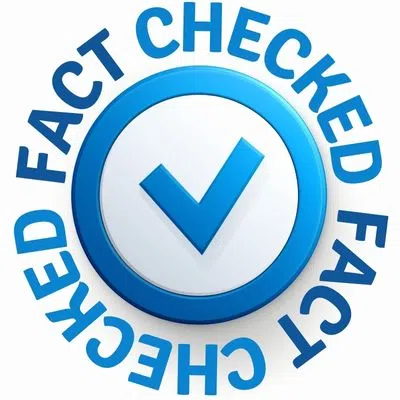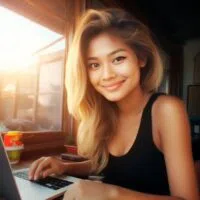 About The Author
Meet Rei Bayucca, a seasoned writer with extensive expertise across multiple industries. Her mission is to captivate and enlighten readers with insightful and masterfully-written articles that both inspire and inform.