Boca Raton Pool Construction Services
Your perfect pool is waiting. Hire the pool pros of Boca Raton.  Contact our team today to request a free consultation.
Contact our team today to receive a quote for pool construction services.
Our team is dedicated to the construction of all kinds of patios and swimming pools within Boca Raton, Florida. We cater to both home and commercial projects. On top of that, Excel Pool & Patio Solutions is equipped with everything that's needed for you to realize any project that you've got in mind. Lastly, we make sure to remain cost-effective so you may get to save.
So without further ado, contact us to learn more about our pool and patio construction services in Boca Raton.
Swimming Pool Construction
Excel Pool & Patio Solutions can design and construct any kind of pool that you want. Also, we offer an array of pre-fabricated pools that we can get fully operational in just a week. Now with all that being said, here's more info about the most popular pools that our clients have us build.
Gunite pools are basically concrete pools that are designed and built from scratch. While they're more expensive, such pools are more versatile than other kinds of swimming pools. You can build them in any shape or any depth. In addition, they can be made for water sports. For example, gunite pools are frequently used by athletes for sports like lapping, and diving.
If you don't have much space but still wish to enjoy the comforts of a swimming pool, then your best option is to have us build a plunge pool for you. To put it simply, a plunge pool is a small type of swimming pool that is shallow. Such pools are excellent for lounging and cooling off.
Above-ground pools let you have a swimming pool even though your outdoor space was not initially built to accommodate one. I'd have to say they are very convenient, especially if you have got apprehensions about our team making a ruckus at your home.
Fiberglass pools are perfect for those that want to have a low-maintenance, affordable, and very quickly-built swimming pool. Contact us and we'll showcase our wide inventory of pre-fabricated options that we can install and get running in just a few days.
Do you want to have a hot tub or incorporate one into a swimming pool? We can get that done without any sort of difficulties.
You won't have to worry about design and construction as our team will take care of everything.
Patio Construction
If you're starting from scratch, then we could build a patio that's designed around your pool.
Our experts can come up with the perfect kind of landscaping to complement your outdoor space's centerpiece. Also, we can plant swimming-pool-friendly plants like evergreen trees.
With that said, our team can also create a patio around an already existing pool. 
Such projects are usually easy. However, they can get difficult too, especially if you have got a gunite or large fiberglass swimming pool.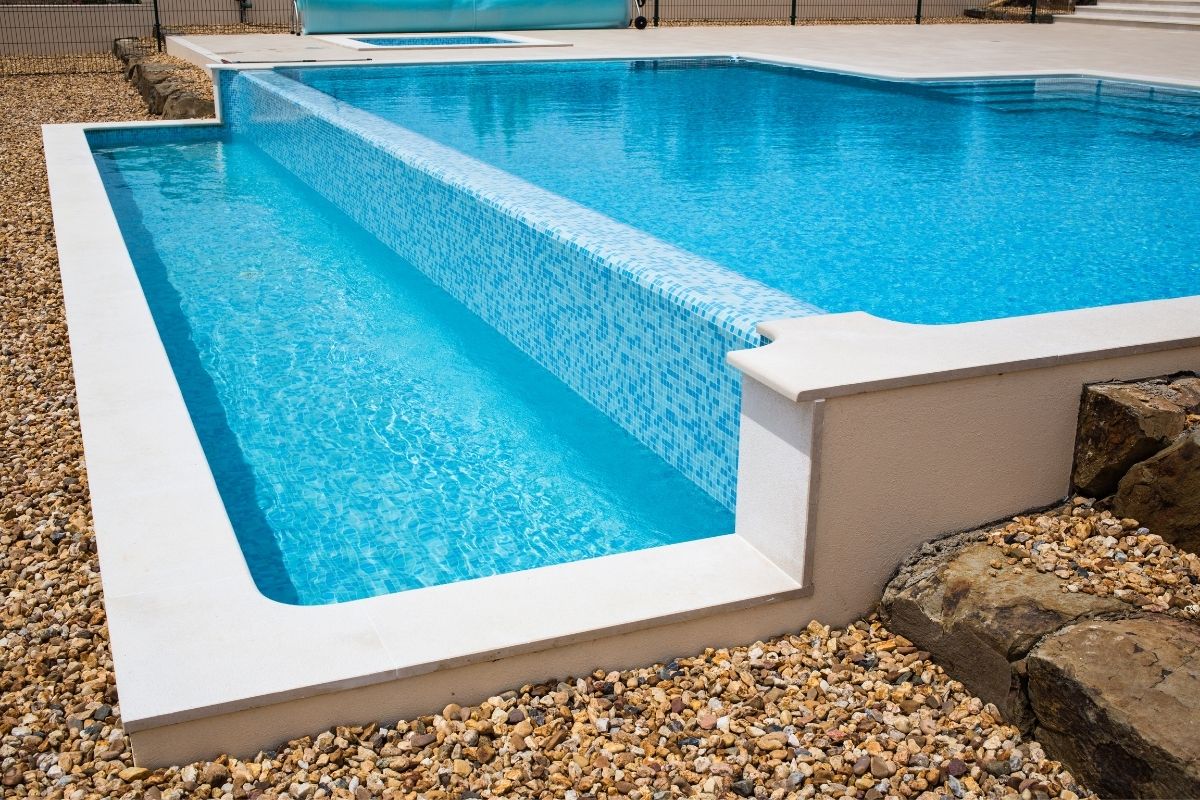 Infinity Edge Pool Builders In Boca Raton
Excel Pool & Patio Solutions can build a beautiful infinity edge pool for your home or business. Our expert pool builders are knowledgeable and experienced in infinity pool design that will take your backyard to the next level.
Infinity edge pools, otherwise known as infinity pools or zero edge pools, are the latest buzz in pool construction and there is no wonder why. This beautiful pool design allows water to flow over one or more sides to trick the mind into thinking water is flowing into a larger body.
Contact our team today to receive a quote for infinity pool construction at your home or business.
Our workflow is simplicity at it's best.
Contact our pool pros today to receive a free consultation and pool inspection.
Fill out the form or call/email us to speak to an authorized Excel Pool & Patio Solutions representative. Please allow up to 48 hours for a response by email or form submission.
COMPLETE THE FORM BELOW TO CONTACT OUR TEAM