The Ultimate Guide To In-Ground Gunite Pools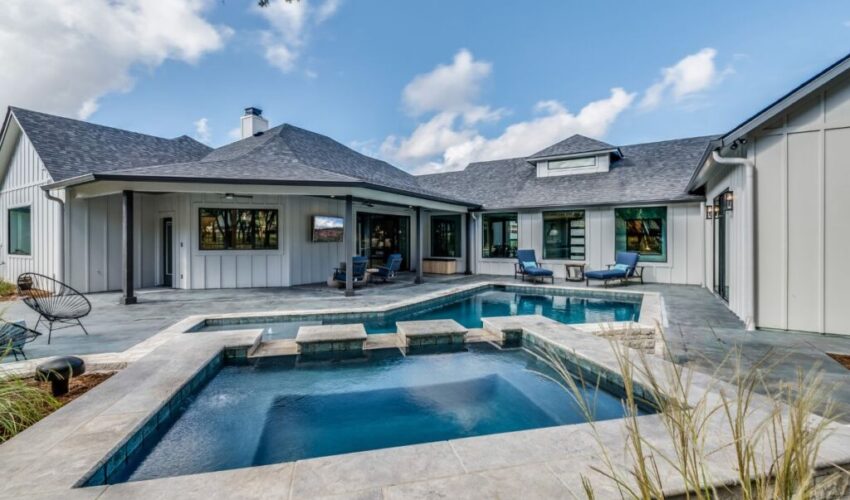 Published September 8, 2023
If you're on the journey of building your home pool, there's no better choice than picking an in-ground gunite pool. Gunite in-ground pools are the number one pool. It's all for good reasons. These pools are famous for their versatility and durability. Not to mention their attractiveness and cost-effectiveness as well. 
Keep reading to discover everything you need about in-ground gunite pools. This write-up will provide a comprehensive guide. On what it is, its benefits, customization, installation, cost, and more. Let's start.
What Is a Gunite In-Ground Pool?
A gunite in-ground pool is constructed using a particular type of concrete called gunite. It is used to build the flooring and walls of the pool. It is also employed to make the decking surrounding the pool. 
Gunite pools are built with a concrete blend of cement, water, and sand. The application uses a high-pressure hose. Once the material dries, it becomes rock solid. Then, it forms a robust and stable structure. This type of pool has been in construction for decades already. It is always paired with steel and then finished with a coat of plaster. Gunite pools are standard for both residential and commercial pool structures. 
 As a result, you'll have a dependable pool with reliable structural strength.
Benefits of a Gunite In-Ground Pool
1. Gunite in-ground pools are more durable than their famous counterparts.
Fiberglass
and above-ground pools. 
If you opt for a gunite in-ground pool, you can enjoy it for decades. Gunite in-ground pools can be used for an extended period. It is without worrying about maintenance costs. 
Most fiberglass and vinyl in-ground pools demand their liners altered every few years. These two are more prone to leakage as well. In contrast, gunite pools can last for a solid 50 years. It only demands a good professional cleaning. Typically for every 5-10 years. 
2. Gunite pools can be built in every shape imaginable. 
Liquid concrete forms the foundation of every gunite pool. Because of it, almost any design you envision can be brought to reality. Nearly all complex custom pools use gunite. It is for this reason.
3. Gunite in-ground pools cost less to heat per gallon than any kind of pools
Gunite pools are made from two layers of concrete. It is completely enclosed. For this fact, they are exceptionally well insulated. It is compared to many other types of pools. 
4. Gunite pools are low maintenance. 
The concrete mixture of gunite is well-resistant to stains and surface issues. It does not call for special equipment and chemicals to keep its pristine condition. 
5. Gunite pools rarely spring a leak. 
Gunite pools are tough. It's rare for them to leak through its sides. They also do not puncture a liner or break a water line. You need to watch these two things for above-ground and vinyl-lined pools. 
Customization and Durability of Gunite In-Ground Pool
Durability
Gunite is the most durable type of concrete pool. It has a steel reinforcing rod structure. It has layers of concrete underneath. More importantly, the high-pressure spray of gunite application compresses the concrete mixture. It makes way for more concrete material per cubic yard. It is as opposed to a poured concrete pool.
Customization 
Gunite in-ground pools are appealing to aspiring pool owners. It is due to their flexibility and customization. This type of pool allows anyone to express their creativity and preferences. It can be molded into any shape and size. Besides, they are constructed on-site. It can be made to fit your backyard perfectly. 
The best part of a gunite in-ground pool is the excellent selection of available finishes. It is conducive to building your pool with a patio, deck, or other outdoor features. Plaster, quartz, glass, and pebbles are frequently the most common finishes.
How Much Is a Gunite In-Ground Pool?
The average cost for setting up a gunite in-ground pool ranges from $20,000 to $100,000. It will depend on the pool size, design complexity, and decorative features. Moreover, water features and heating/cooling systems can also influence the price. 
How Long Does It Take To Install an In-Ground Gunite Pool?: Installing a Gunite Pool
The installation time for an in-ground gunite pool differs. It is because of various factors in play. The average time for its installment is between 6 to 12 weeks. The complexity of the design, site preparation, and weather conditions can affect the length of constructing this type of pool. Furthermore, unforeseen delays or complications can also take place during the construction process. 
Installation of your in-ground gunite pool will start with digging the desired pool shape. The installation of the iron rebar follows it. The rebel framework will create a grid around the perimeter of your pool. It fortifies the structure. You'll start to see your vision come to life as your pool builder sprays a weighty coating of gunite around the rebar. The gunite is buffed. After, it leaves to set. 
Once set, your pool finish application will take place. Plaster is the most common finish. It is due to its wide range of color options that match any poolscape beautifully. A pebbled or tiled finish can do the trick for a more high-end and unique aesthetic. You can also mix and match. Adding tile accents to your plaster finish can be amazing. It can also give a mesmerizing pop of color.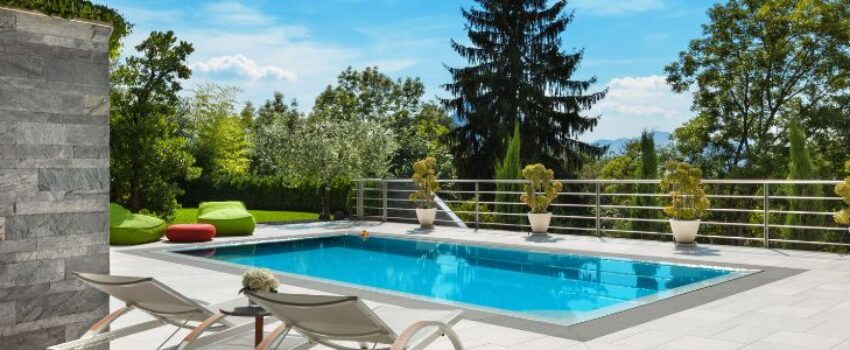 Frequently Asked Questions About In-Ground Gunite Pools
1. How hard is it to go from an in-ground vinyl-lined pool to a gunite pool? 
Converting an in-ground vinyl-lined pool to a gunite pool is a complex and involved process. It demands the removal of the existing vinyl pool and deck. It also requires the construction of a new gunite pool and terrace. It is a massive undertaking. The process must call for professional expertise and specialized equipment. 
More importantly, there are vital points to consider in the conversion process. The cost, demolition and removal, structural considerations, and plumbing all influence the transformation. The finishing and decking will also affect it too. 
2. How to repair the in-ground gunite pool? 
Identify the problem.

Check your gunite pool for cracks, leaks, or surface damage. 

Prepare the area.

Clean and prepare the damaged area. Remove loose debris. Chip away any damaged material and ensure a clean surface. 

Widen the cracks.

Use a grinder or drill to widen cracks. This will aid in creating a better bond for the repair material. 

Choose the pair method.

It will depend on the type and extent of damage. You can use epoxy sealers, hydraulic cement, or staple and stitch products. You can also opt for plaster repair kits. 

Apply the repair material.

Follow the manufacturer's directions to use your chosen repair material. 

Cure and finish.

Allow the repaired area to cure. After curing, the site can be further finished. You can begin to sand and refinish to match the surrounding pool surface. 
The proper repair techniques and materials will differ. It's crucial to know the specific issue and get recommendations from professionals. Consult with a pool repair specialist. It will help assess the damage. They will also rule out the best action for repairing your in-ground gunite pool. 
3. What is the difference between gunite and shotcrete? 
Gunite and shotcrete are the same thing. These two are applied using a spray gun. Both are suited for curves, freeform designs, and unique shapes. Their processes are alike as well. The only real difference is how and where they are mixed. Gunite arrives dry and is mixed with water on-site before the spraying starts. Shotcrete arrives premixed.
4. How to maintain an in-ground gunite pool? 
It would be best if you cleared all debris from your pool regularly. Employing the best pool filter will maintain your clean and clear pool water. You must also have a pool balancer. It is great to avoid skin rashes, damaged hair, and other harmful consequences. Moreover, have algaecides on your in-ground gunite pool. Having one will prevent bacteria and algae growth. These great maintenance interventions will keep your pool in its best condition. 
A backyard pool is an excellent way to elevate your home. Its installation is also great for family bonding. It is amazing in taking your swimming hobby to the next level. A pool makes a way to enjoy warm weather. Living close to water is beneficial to one's health as well. 
Because of these, you have no more reason to neglect to build a gunite in-ground pool. As we've established, a gunite in-ground pool is your best bet. It's durable, cost-effective, low maintenance, and highly customizable. 
Hire Boca's Favorite Pool Builders
Excel Pool and Patio Solutions is your trustworthy provider of pool services in Boca Raton. We are experts in pool and patio remodeling and can handle your resurfacing needs as well. Our technicians are vetted and trained for your guaranteed satisfaction. Get to know us by browsing our website or reaching out to us with any questions.
Contact our team today to request a free estimate for pool construction, maintenance, repairs and more.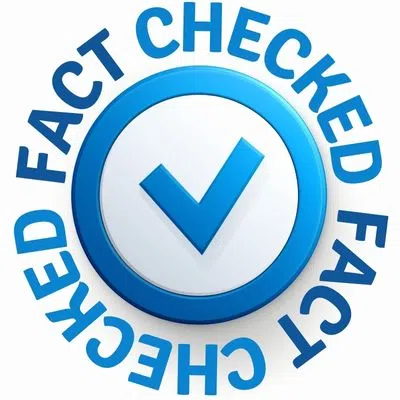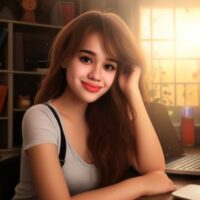 About The Author
I am Tracy Gorman, a seasoned writer from the Philippines. I possess the research and writing skills to delve into any niche. Get to know me!