12 Pool Fence Ideas to Secure Your Pool in Style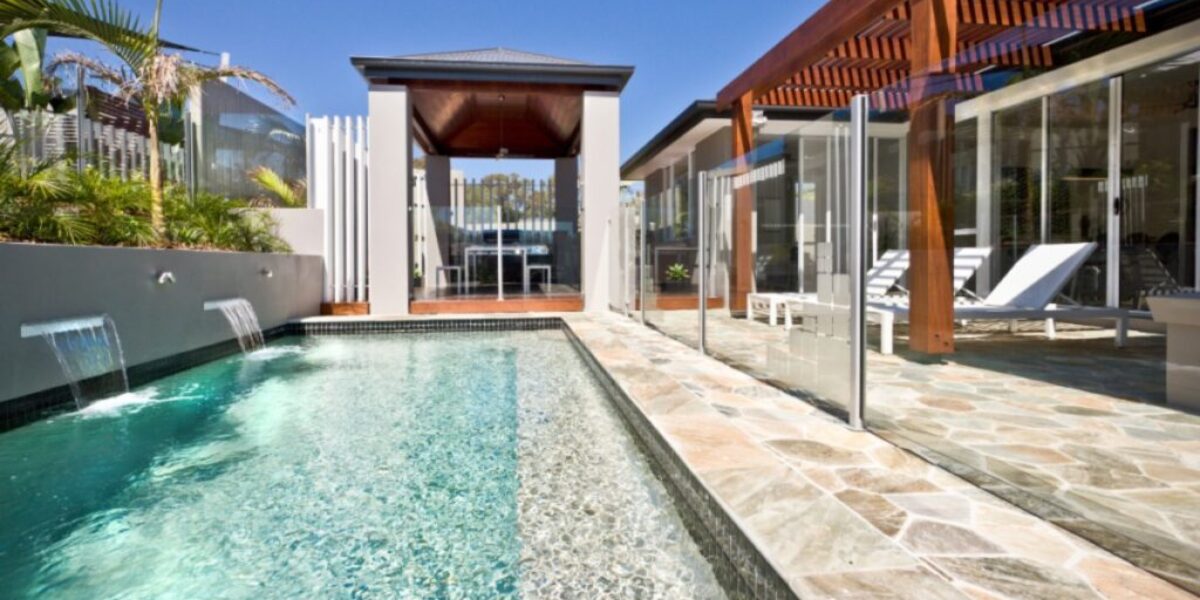 Published June 30, 2023
We believe that your pool area should be a haven for safety and style. It should blend functionality with backyard aesthetics. Here is a collection of handpicked ideas to make your pool fence a statement piece.
These ideas have been picked not only for their visual appeal but also to match safety standards.
Top Pool Fence Ideas
Temporary Pool Fence Ideas
Mesh Pool Fence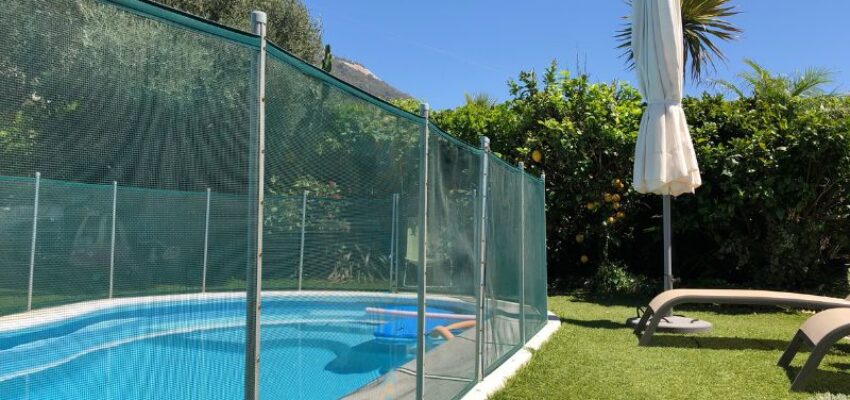 Not many people think a mesh pool fence has the best aesthetics. But it's a viable option for the sole reason that it doesn't block your view from any side. And it can also be a temporary fence to keep your pets away from the pool.
Lattice Wood Fence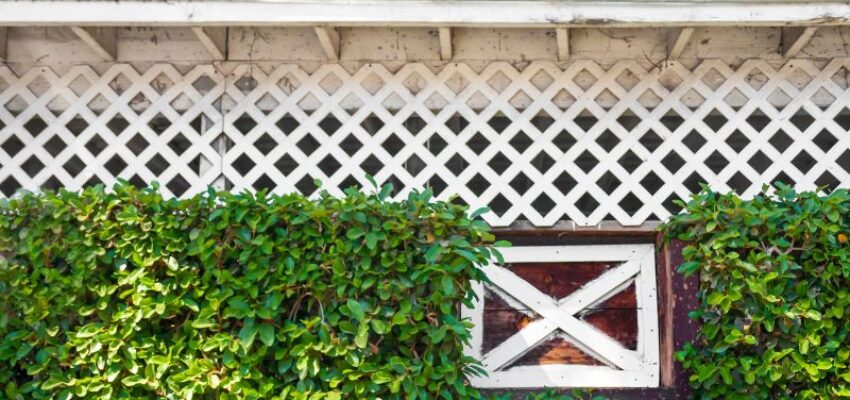 Are you going for a quaint or traditional style? You will find the lattice or crisscrossing wood pool fence a tempting choice. It not only provides a traditional look, but it can also allow light to pass through the small gaps.
Inground Pool Fence Ideas
Painted Wood Fence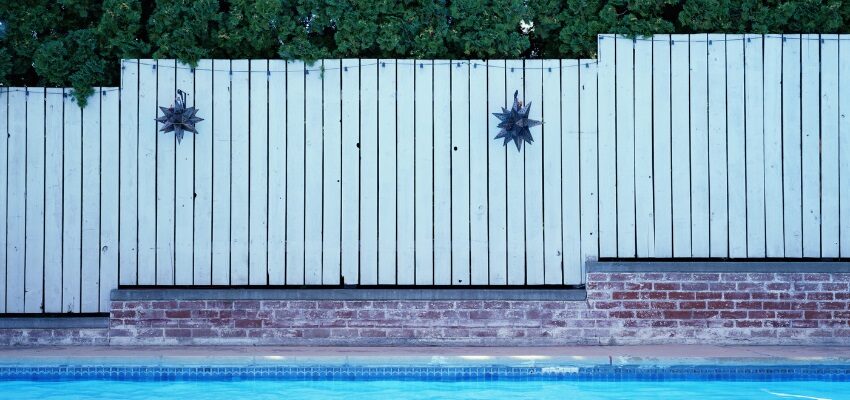 One of the most basic pool fence ideas. The fact that you can choose the type and color of paint makes it easy to work with. You can try various colors with painted wooden pool fencing and see what fits the pool style best.
Vinyl Pool Fence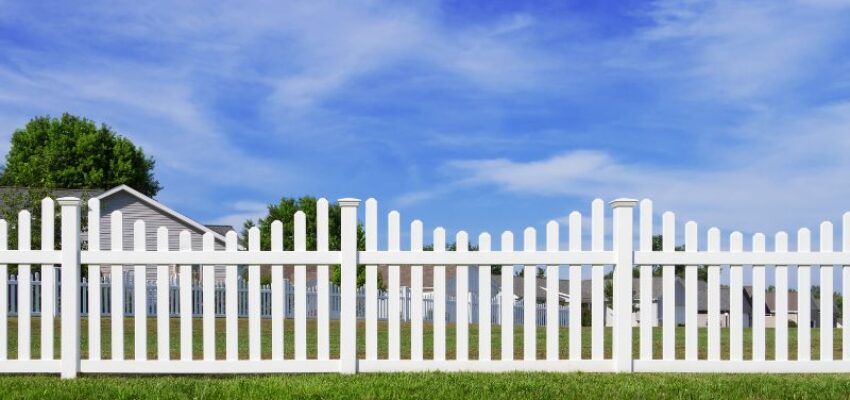 The modern look of a vinyl pool fence works perfectly with pools that have white tiles. It also gives the perfect look if the fence border is relatively small.
Hedge Fence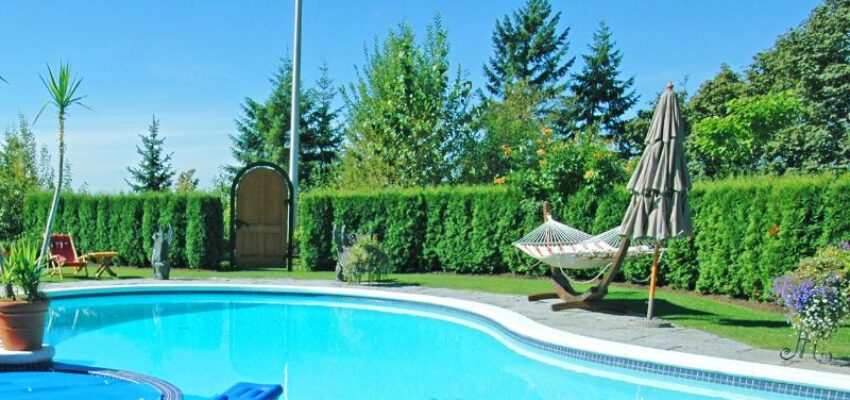 A hedge fence is perfect for swimming pools surrounded by green grass and vegetation. If you are into earthy styles, then this can be a great choice.
Tree Fence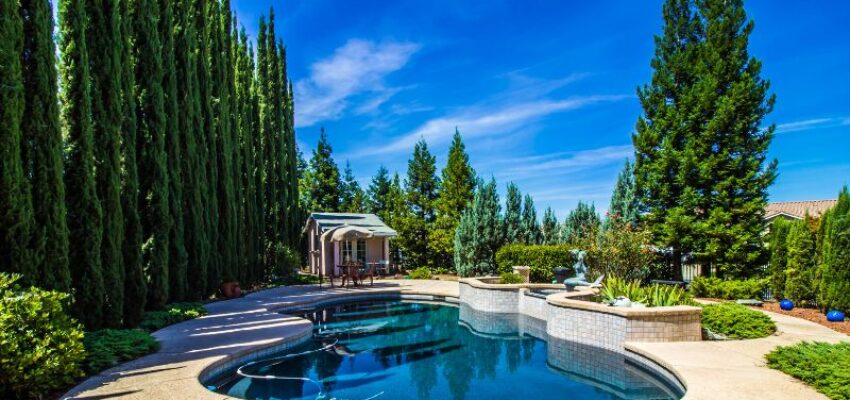 An alternative to a hedge fence is a tree fence. As the name implies, rather than tall bushes, you put tall trees near the pool. Just like a hedge fence, it has a very earthy style. You can use a combination of a hedge and a tree fence to make it more natural.
Rustic Pool Fence Ideas
Bamboo Pool Fence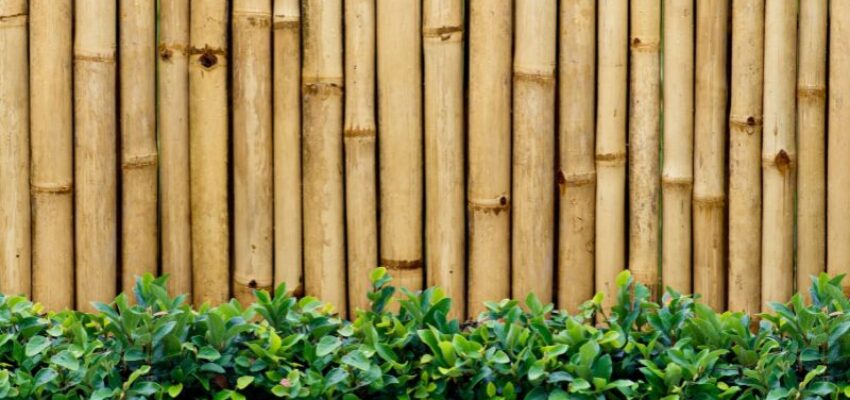 A bamboo pool fence would fit perfectly with a garden swimming pool. You can make a combination of a wooden pool fence, a hedge fence, and a pebble ground for a more zen-inspired space.
Brick Wall Fence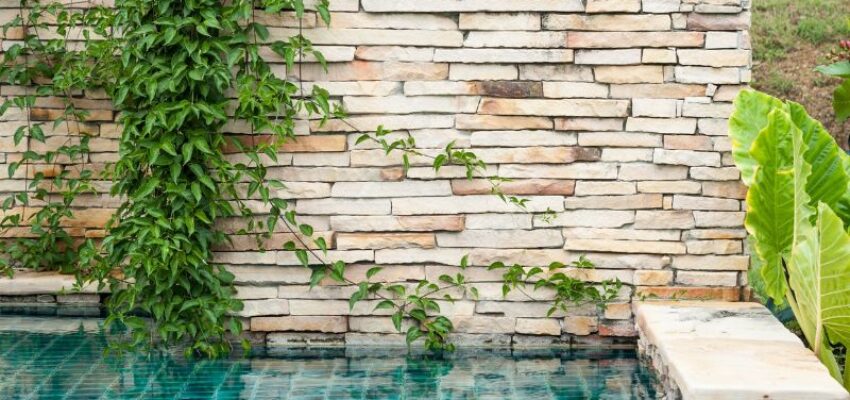 A brick wall fence offers the same privacy as a stone wall fence. But has a more classic look. This is a perfect choice if you have a wooden deck and classic-looking outdoor furniture.
Pool Fence Ideas for Above-Ground
Stone Wall Fence
If you want more privacy, a stone wall fence is your most basic option. Do you want a rough stone surface rather than a pebble design? A stone wall fence is definitely a good choice. The main issue, though, is you have to clean it regularly to prevent mold and dirt.
Concrete Wall Fence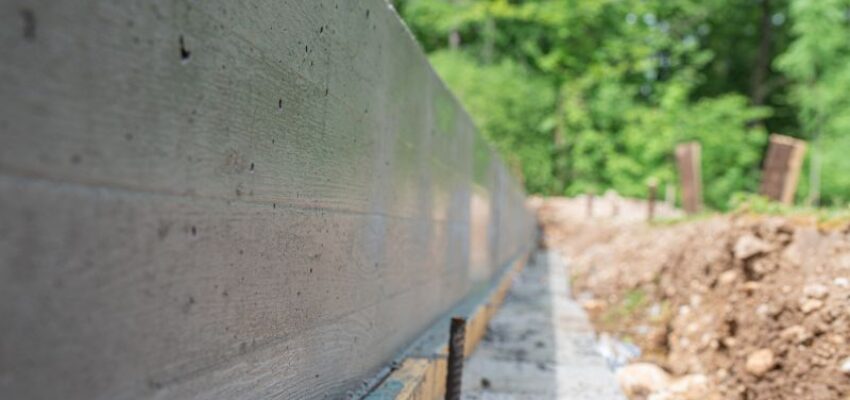 The main selling point of a concrete wall fence is its customizability. It can adapt to a variety of patterns. So you have several options to choose from when deciding what suits your style best.
Glass Pool Fence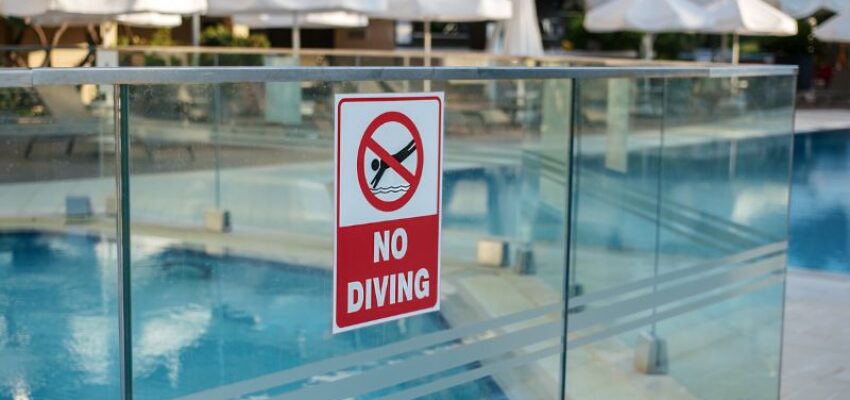 A regular fence can ruin the pool's aesthetics by simply making it so you can't view it from one side. A glass pool fence allows your visitors to have a full view of your backyard with the pool. You can install this for your above-ground or inground pool.
Cheap Pool Fence Ideas
Chain-link Fence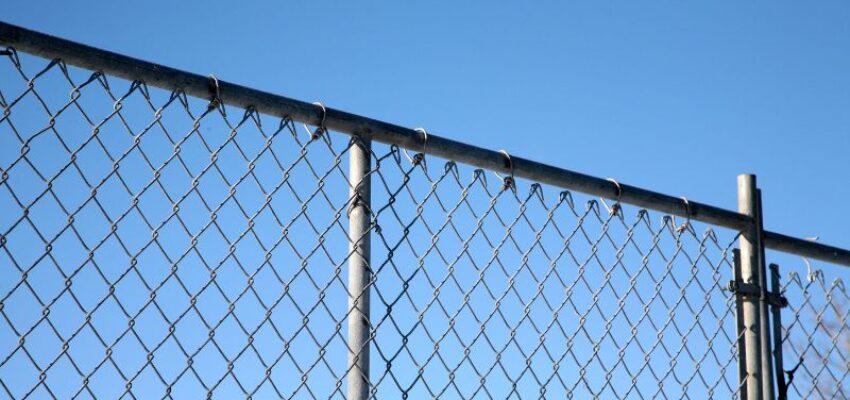 A chain-link fence is the cheapest fencing option you can find for pretty much any part of the house. 
It costs around $8 per linear foot, whereas other options cost $20. It may not look the best. But if you apply a coating of paint, you can make it work with the current aesthetics of your swimming pool.
Frequently Asked Questions (FAQ)
How Much Does It Cost To Put A Fence Around The Pool?
It can cost a total of $1,000 to $10,000 to install a fence around the pool. That includes the materials and the labor you have to pay for installation. The cost depends on the material and the amount of fencing necessary. For your reference, the average fencing cost is $20 per foot.
How Long Does It Take To Install A Pool Fence?
It can take as fast as two hours or as long as two weeks. It depends on the kind of fence you want to install. A chain-link fence has the fastest installation. Stone walls and hedge fences take the longest.
Takeaways
It's not every day that you get to install a pool fence around your pool. A pool fence would last for several years, so you might as well make sure it's the perfect fit for the existing style. Hopefully, out of these twelve pool fence ideas, there's at least one that stands out for you from the rest.
Hire Boca's Favorite Pool Builders
Excel Pool and Patio Solutions is your trustworthy provider of pool services in Boca Raton. We are experts in pool and patio remodeling and can handle your resurfacing needs as well. Our technicians are vetted and trained for your guaranteed satisfaction. Get to know us by browsing our website or reaching out to us with any questions.
Contact our team today to request a free estimate for pool construction, maintenance, repairs and more.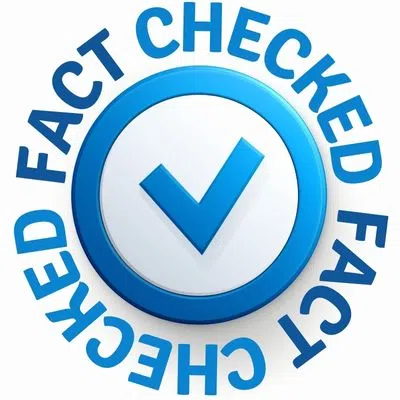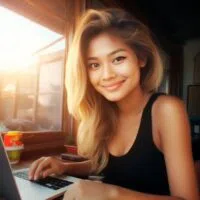 About The Author
Meet Rei Bayucca, a seasoned writer with extensive expertise across multiple industries. Her mission is to captivate and enlighten readers with insightful and masterfully-written articles that both inspire and inform.