10 Best Non-Toxic Chlorine Alternatives for Your Pool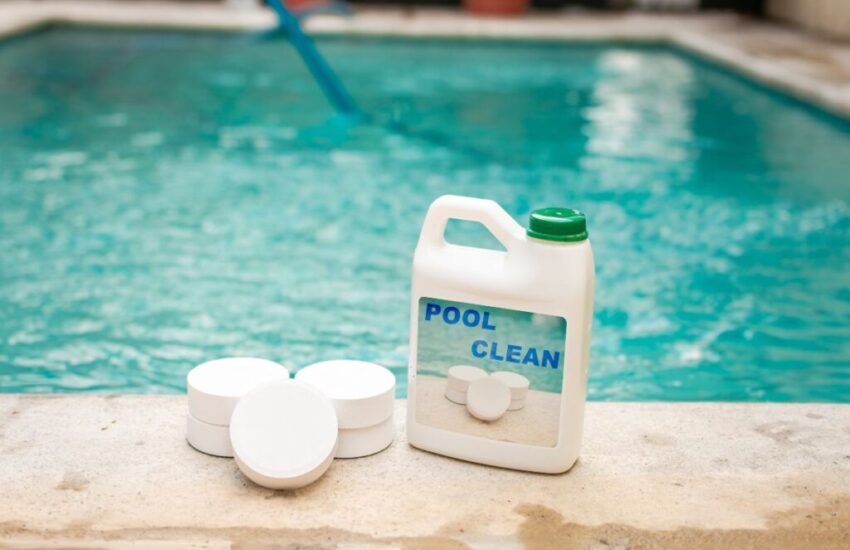 Published September 27, 2023
Any pool, whether commercial or residential kind, needs sanitation. A famous cleaning agent for it is chlorine. Sanitation is critical. As it keeps the water free of pathogens that can pose a danger to health. It also prevents the formation of algae. Further, it controls organic debris from body oils, sweat, and the like. 
Chlorine is the most used chemical to clean pools. And it goes worldwide. It is inexpensive, easy to use, and very effective. Yet, there are increasing concerns for this chemical. It might not be best for long-term exposure to human health. It can jeopardize our well-being.
Still, there's no stopping us from enjoying a safe and balanced pool environment. Continue reading as we've gathered the top 10 chlorine alternatives for pool use. All are guaranteed to maintain a sanitized pool. It is so you and your family can enjoy it 24/7. All are very environmentally friendly too. Let's start.
Disadvantages of Having a Chlorine Pool
1. Chlorine can leave your skin feeling dry. 
Chlorine is a skin irritant. It can clear the skin of its natural oils. It is why when you hop out of a chlorine pool and towel off, you may notice your skin feels dry and itchy. It is especially the case if you swim for extended periods. 
2. Chlorine can lighten and dry out hair. 
Chlorine is also used as a bleach. It is in manufacturing paper and cloth. This effect can wreak havoc on your hair. Chlorine removes the natural oils in the hair. It sparks dryness and changes in hair color. What's more concerning is that it also triggers an itchy, irritated scalp.
3. Chlorine can leave eyes red and irritated. 
Red, sensitive eyes are another downside of having a chlorinated pool. Chlorine washes away the tear film that coats our eyes. They are responsible for keeping our eyes moist, smooth, and clear. Chlorine can cause eye irritation. It, in turn, can result in teariness and redness. Also, sensitivity to light. 
4. Chlorine can trigger respiratory issues. 
Chlorine can combine with swimmer's sweat, dirt, and skin cells. As a result, it creates chemical irritants labeled as chloramines. They then turn into gas in the surrounding air.  They triggers respiratory symptoms. The most common of which are coughing and wheezing. 
People with asthma may feel it most. It is because their airways are hypersensitive. Inhaling chloramines can also cause the lungs to spasm. It further causes chest tightness.
5. Chlorine can worsen skin conditions. 
Finally, chlorine pools can direct a flare-up or worsening of psoriasis and eczema. 
Do Non Chlorine Pool Chemicals Work?
Non-chlorine pool chemicals can be just as effective as traditional chlorines. They also work well in maintaining the cleanliness and clarity of pool water. They perform by using reactive oxygen. It is done to oxidize and remove contaminants. In a nutshell, they do just what chlorines do. In this case, in a much healthier manner.
Best Non-Chlorine Pool Chemicals: Top Chlorine Alternatives
Now, let's discover the best pool stabilizer alternative to chlorine.
Saltwater pools render chlorine using salt. It works in a way that the chemical doesn't dry your skin. It also won't smell. Finally, I won't introduce health issues. It's no secret that salt has become a very popular chlorine counterpart. 
The process involves salt passing through a salt cell. It breaks into chlorine as it receives an electric charge. The free chlorine then maintains the cleanliness and clearness of the pool water. The chloramine levels also are low. Thus, you won't have a problem with strong chlorine smell. More importantly, health dilemmas. 
Moreover, salt is much cheaper. It is than the chemicals required for pool maintenance. It only requires the salt chlorinator to be cleaned regularly. Also, replaced every 3 to 5 years.
Bromine is another substitute for chlorine. It is a halogenic compound. It renders the same properties as chlorine. Yet, it does not have a strong smell. It won't also irritate the skin and eyes. 
Bromine can't be balanced against the UV rays from the sun. Thus, lessening its effectiveness. It also demands more chemicals to sanitize the pool. 
Bromine will work better in spas and indoor pools. It is due to the two being sheltered from sunlight. 
Ozone generators introduce ozone gas. It is an active form of oxygen that, when in the pool, reacts with the organic contaminants. It effectively breaks them down. 
Ozonation helps to lessen the use of chlorine. And it is by 60% to 90%. Corona discharge and UV light are its two types. 
Corona discharge ozonators are dependent on an electric arc. It creates the ozone in the generator. It then helps to kill all the bacteria and pathogens in the pool filtration system. 
Conversely, the UV light system uses low-pressure vapor lamps. It also creates an ozone. It of which that helps diminish all pathogens in the water. 
Moreover, ozone cannot be used independently. It still needs the help of other sanitizers or chlorine. They also work best in dry conditions. For those with a humid climate, the effectiveness may lessen. 
Mineral systems are famous for their pre-filled cartridge-based system. It makes pool sanitation easy and consistent. They also help lessen chlorine usage by 50%. 
These systems are connected to the pipes of the pool system. They have alloys that work to combat microorganisms and algae. All as the water flows in the chamber.
Non-chlorine shock is another method for oxidizing organic contaminants. It breaks down sunscreen and body oil. Also, sweat, and urine easily. Yet, it still needs extra sanitation methods to work effectively. 
A non-chlorine shock is a fantastic option for indoor pools. It is also popularly used in modern types of hot tubs and spas. It works great as a sanitizer to kill harmful bacteria. It eliminates algae. Finally, it fights microorganisms.
6. Ionization 
An ionizer comprises two metals. A silver, which is a disinfectant, and a copper, which is an algaecide. The ionizer leverages a low-voltage current to charge these metals. 
The positive charge attracts germs, bacteria, and algae. They are then converted to larger compounds. After that, they will be removed by the pool's filtration system. 
Also, you may have to use a small amount of bromine or chlorine in the pool water. It is to cleanse it properly. For this reason, ionizers may not be a great choice. It is the case if you're looking to eliminate chlorine completely. 
An ionizer needs moving water. The pool pump must be operated at all times so that sanitation continues. Also, it may not be able to handle very high dirt levels.
7. PHMB
PHMB, or polyhexamethylene biguanide, is the only method that eliminates the use of chlorine. It is stable and isn't affected by sunlight. It won't need you to use any stabilizer. Moreover, it does not damage the floors and walls of your swimming pool. It won't also cause any skin or eye irritation. 
PHMB does pool sanitation by penetrating the cell walls of the bacteria. It causes them to burst from the inside. It then wraps the bacteria remains in a heavy gel. It sinks to the bottom of the pool. Finally,  is sucked by the pool's vacuum system.
8. Ultrafiltration 
Ultrafiltration uses excellent filters. It is to remove hair, fragments of human skin, tiny microbes, and the like. It is once the basic filtration process is completed. All the organic material, suspended particles, and bacteria are trapped. It is then put an end to by the ultra-filtration process. 
The ultrafiltration system comprises filter tubes with very thin and delicate membranes. It circulates the water at a shallow pressure. The membranes comprise extremely thin, semipermeable pores. It is where some salts and essential disinfectants get back into the pool. It then facilitates the cleaning and purification of your pool. It won't need the use of harsh pool chemicals.
9. UV Light 
You can also sanitize your pool by using a mixture of UV light and chlorine. The UV light will perform disinfection of your pool water. It will destroy the germs. The chlorine will maintain the residual effect. 
A UV light system can significantly lessen the amount of chlorine you're required to use. It will also lessen chloramines. 
Simply trying to keep the temperature of your pool lower works to maintain its sanitation. Turn off any water heating. Do not use bright bulbs and lights. Cover and keep the pool water in the shade. It works as bacteria and algae grow faster in warmer temperatures. 
This method won't cut the amount of chemicals you need entirely. Yet, it will drastically reduce the amount. 

Frequently Asked Questions About Non-Toxic Chlorine Alternatives for Your Pool
1. What is the healthiest pool water? 
Saltwater is undoubtedly the healthiest pool water. The benefits of it are numerous. It requires less maintenance than their chlorinated counterparts. Saltwater is gentler on the skin and eyes. Moreover, salt levels can easily be monitored with a test kit. Adjustments are swift, too. 
2. Can you keep a pool without chlorine? 
It is possible to keep a pool without chlorine. There are several alternatives to it. Bromine and saltwater systems are great options. The two sanitize and maintain pool water effectively.
3. Is it OK to swim in chlorine every day? 
Swimming in chlorine-treated pools regularly is generally safe. However, prolonged exposure to this chemical can have potential side effects. It can irritate the skin and eyes. Also, it triggers respiratory system issues. It is especially true if the pool is not adequately maintained or balanced. 
4. How do you chlorinate a pool naturally? 
Saltwater pools use a chlorine generator. It converts salt into chlorine. It is via electrolysis. It provides a continuous supply of chlorine. All without needing traditional chlorine chemicals.
And there you have the complete list of non-toxic chlorine alternatives for your pool. Chlorinated pools are traditional and are very effective. Yet, if you feel the need to convert your pool to a healthier sanitation system, do so. It is especially  if you and your family experience the downsides of chlorine.
Hire Boca's Favorite Pool Builders
Excel Pool and Patio Solutions is your trustworthy provider of pool services in Boca Raton. We are experts in pool and patio remodeling and can handle your resurfacing needs as well. Our technicians are vetted and trained for your guaranteed satisfaction. Get to know us by browsing our website or reaching out to us with any questions.
Contact our team today to request a free estimate for pool construction, maintenance, repairs and more.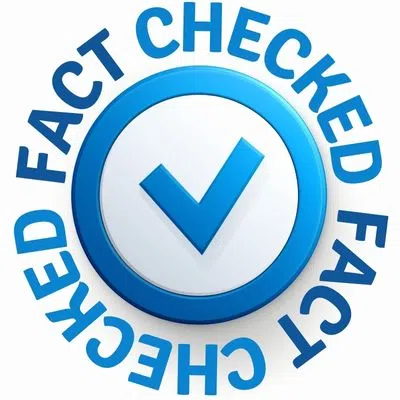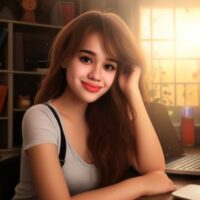 About The Author
I am Tracy Gorman, a seasoned writer from the Philippines. I possess the research and writing skills to delve into any niche. Get to know me!