What Is Bromine in a Pool? 2023 Deep Dive of Everything You Need to Know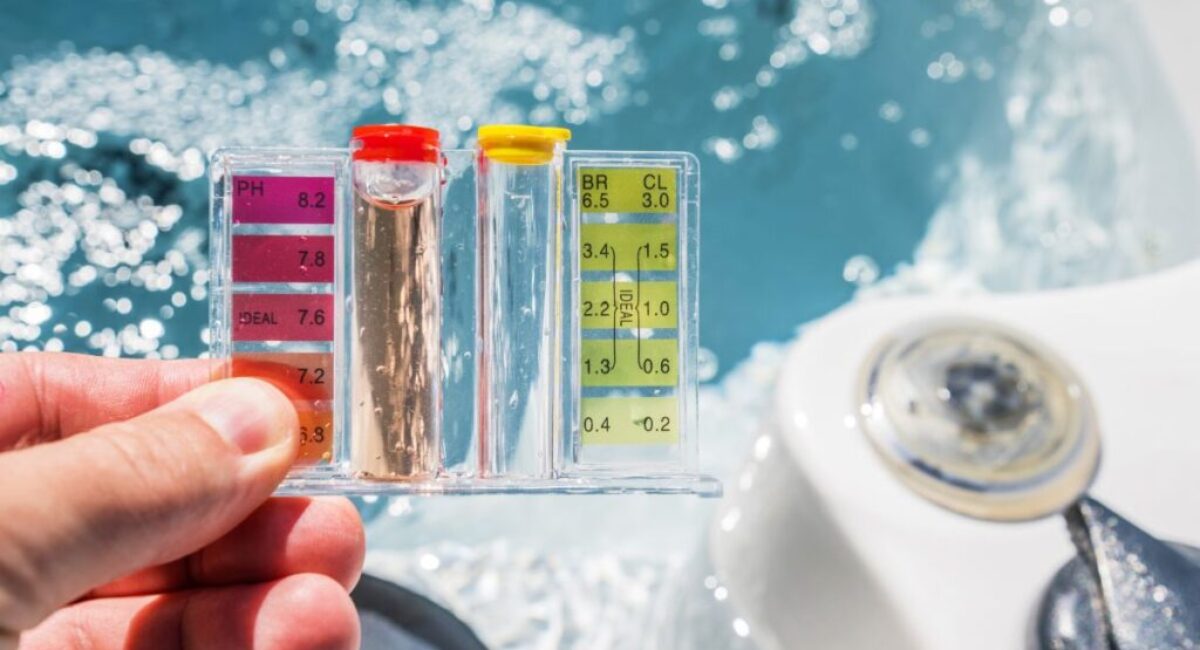 Published September 8, 2023
Maintaining pool hygiene is critical for pool owners. It is vital to the safe and proper use and enjoyment of swimming pools. This maintenance is often done with the help of sanitizers. For the longest time, chlorine stands the prominent choice for pool owners. Bromine is a close relative of it. 
Bromine is a powerful and effective pool sanitizer. It plays a crucial role in disinfecting pool water. It's becoming an increasingly popular choice of sanitizer. If you're unaware of it, keep reading. We've prepared a 2023 deep dive of everything you need to know about bromine. Together with why you should start to incorporate it into your pool sanitation. Let's waste no more time and get to the discussion.
What Is Bromine in a Pool?
Bromine is a chemical element. It has the symbol "Br" and atomic number 35. It belongs to the halogen group, comprising chlorine and iodine components. Bromine is a reddish-brown liquid at room temperature. It is one of the few elements that exist as a liquid in its natural state. It has a robust, pungent odor and is corrosive to many materials. 
Bromine works as a pool sanitizer by disinfecting the pool water. It kills harmful bacteria, viruses, and algae. When it is added to pool water, it undergoes a chemical reaction that releases free bromine ions. They, in turn, become active sanitizing agents. They target and neutralize organic water contaminants.
What Does Bromine Do? How Does Bromine Works
To answer how bromine works, it involves two essential disinfection process steps. 
Oxidation.

Bromine acts as an oxidizing agent. It reacts with organic contaminants. These contaminants are sweat, oils, urine, and other debris introduced by swimmers. The bromine ions break down and destroy them during this process. Further, they reduce their concentration in the water.

Disinfection.

The free bromine ions fight and destroy microorganisms present in the pool water. It typically contains bacteria and viruses. By breaking down the cellular structure of these pathogens, bromine effectively diminishes them. Thus, preventing the spread of waterborne illnesses. It promotes and maintains a safe swimming environment. 
Unlike chlorine, bromine stands effective over a border pH range. This characteristic makes it a preferred choice for pools with fluctuating pH levels. Bromine maintains its sanitizing power even at higher pH values. As a result, it is better suited for pools with gravy usage. Bromine also excels for pools subjected to pH variation. The variation can be due to rainwater or using certain pool chemicals. 
Bromine exists in different types for pool use. It is available as bromine tablets and granules. It also exists in shock treatments. Pool owners can choose the most suitable form based on their size and water chemistry. Maintenance preferences also affect.
Advantages of Using Bromine for Pools
1. Effective Disinfection 
Bromine is a potent disinfectant. It is impressive in killing bacteria, viruses, and algae in pool water. For this fact, it provides effective disinfection. It in turn renders a safe and hygienic swimming environment.
2. Stable at Higher pH 
Bromine remains active and effective in a broader pH range. It is when compared to chlorine. It sustains its sanitizing capabilities even with higher pH levels. It is vital for reducing the need for constant pH adjustments. 
3. Reduced Chloramines Formation 
Unlike chlorine, bromine does not produce chloramines. Chloramines are responsible for the usual chlorine smell and for triggering eye and skin irritation. 
4. Less Irritating to Skin and Eyes 
Bromine is generally less rough on the skin and eyes when compared to chlorine. It is more comfortable and safe for swimmers. It is harmless for those with sensitive skin.
5. Long Lasting 
Bromine stays effective for a more extended period in pool water. It requires less constant application than chlorine. It requires lower than regular pool maintenance. 
Disadvantages of Using Bromine for Pools
1. Expensive

Bromine can be more expensive than chlorine as a pool sanitizer. It may affect your pool maintenance expenses. 
2. Slower Activation 
Bromine takes a long time to activate and sanitize. It means it might not give immediate protection after application. 
3. Heat Sensitivity 
Bromine has heat sensitivity. It can be less stable in high temperatures. This consideration may require more frequent testing and adjustment during hot weather. 
4. Not Ideal for Shocking 
When compared to chlorine, bromine is not as effective for pool shock. Pool shocking is a process to rapidly heighten the sanitizer levels to fight severe water quality issues. 
5. Limited Oxidizing Power 
Bromine has limited oxidation capabilities when compared to chlorine. It may be less effective than chlorine in breaking down organic debris and contaminants. 
How to Use Bromine in a Pool: Easy Step-by-Step Guide
1. Test your water's bromine level 
The first step in employing bromine for pool sanitization is testing your water's bromine levels. It will help you determine how much bromine you need to add to achieve the ideal 3-5 ppm level. To do this, use either a test strip or a liquid kit. Follow the instructions and record your results. 
2. Add bromine to your pool. 
Once you rule your pool's current bromine levels, it is time to add more if needed. There are different forms of bromine available for pool use. Whichever form you choose, make sure to add it gradually and evenly. Lay it across the surface of the pool while the pump is running. Always follow the advised dose on the packaging. Do not add too much bromine. It will only lead to skin and eye irritation. 
3. Monitor bromine levels and adjust them if needed. 
After adding bromine to your pool, wait a few hours and test your water again. It will aid in ruling whether you need to add more or if you have achieved the desired level. Suppose you reach the correct bromine levels. Track them regularly and adjust if needed. These two are vital. 
It would help if you also shocked your pool occasionally. It will get rid of any non-filterable or cloudy particles that may be present. 
By following these three simple steps, you can enjoy a clean and healthy pool in all seasons that come. 
Chlorine vs. Bromine: Which Is Better for Your Pool
Chlorine is by far the most popular choice for pool sanitation. It is undoubtedly effective and affordable. It also acts quickly to kill bacteria and viruses in the water. Chlorine is an excellent choice for busy pools or those used frequently. However, chlorine has downsides you should not overlook. These downsides are: 
Chlorine can cause skin and eye irritation 

Overuse can trigger a strong odor in the air around the pool 

Chlorine breaks down when exposed to sunlight. It demands frequent applications, especially during peak summer months. 
Bromine is less commonly used but becoming more popular. It is an effective option too. Opting for bromine instead of chlorine has several key benefits and drawbacks. They are as follows: 
Bromine lasts longer in water than chlorine. It demands fewer applications overall 

Bromine does not produce a strong odor

It is less likely to irritate the skin and eyes

It is more expensive than chlorine 

It may not perform as well in pools with high levels of contaminants. And those with heavy usage
Safety Hazards for Bromine Users Need to Be Aware Of
Bromine needs proper handling and storage. If you're considering bromine for your pool sanitation, there are vital safety precautions you must remember. 
1. Handling bromine safely 
Bromine is highly reactive to other chemicals. It's critical to wear protective gear when handling it. Wear gloves, goggles, and long sleeves when introducing bromine to your pool. It would be best to never mix bromine tablets with other chemicals like chlorine or shock. Doing so will lead to dangerous reactions. 
2. Storing bromine properly 
Proper storage of bromine is crucial for safeguarding any accidents and spills. Store it in a cool and dry place away from heat sources. Keep bromine containers closed. It would also help to label them, so there's no confusion.
3. In case of bromine exposure or spill 
When faced with bromine spillage, acting quickly and taking proper precautions is essential. If you come in contact with the chemical, flush affected skin areas with water. Do so for at least 15 minutes. Remove any contaminated clothing and footwear. 
If a spill occurs, evacuate the area and limit access. Do so until it has been cleaned properly. Wear protective gear when cleaning. Do not attempt to neutralize the chemical on your own without professional help. Contact your local environmental agency for specific instructions about disposing of contaminated materials.
Bromine Tablets for Pool
Bromine tablets are a popular alternative to chlorine for pool sanitation. Bromine tablets are designed to kill germs and bacteria. They reduce the growth of nonliving organic matter. Further, they help maintain clean and safe water conditions. 
The dosage of bromine tablets will depend on the volume of the water in your pool. Usually, it is recommended to add three tablets of bromine for every 300 gallons of water in a hot tub. For pools, the dosage may differ. Yet, a general guideline is to add 17 bromine tables for 10,000 gallons of water once a week or as needed. 
Bromine tables can be added to the water using floating dispensers or chemical feeders. These devices help gradually release the bromine into the water. In turn, they will ensure consistent sanitation.
Bromine tablets for pool use are readily available from various retailers. Brands such as In The Swim, Litehouse, and HTH Spa offer bromine tablets. They are specifically designed for pools and spas.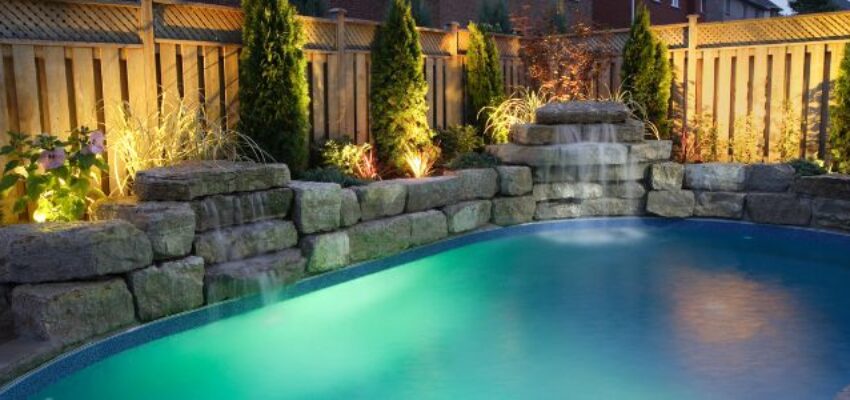 Frequently Asked Questions About What Is Bromine in a Pool
1. Is it safe to swim in a pool with bromine? 
It is safe to swim in a pool employing bromine as a sanitizer. Bromine acts as a sanitizer, oxidizer, and algaecide. It is excellent for keeping clean pool water. It makes up for a safe swimming environment. 
2. How much bromine needs to be added to a pool? 
The amount of bromine needed to be added to a pool will vary due to pool sizes and desired bromine levels. It is critical to abide by the manufacturer's instructions for the specific bromine product you are using. Different brands and formulations typically have varying recommendations. 
3. How long does bromine last in a pool? 
Bromine tablets or granules can render sanitation for around 7 to 15 days. It is a properly maintained pool or spa. The duration can also vary depending on water temperature, sunlight exposure, and bather load. The quality of bromine products can also influence the course of which it lasts. 
4. What reduces bromine in a pool? 
Sunlight exposure, high temperatures, heavy pool usage, and rainwater can all reduce bromine in a pool. Insufficient bromine addition and improper pH levels can also lessen it. 
To address bromine reduction, pool owners must conduct regular water testing. Water testing is a great way to watch bromine levels. Adjustments can be made by adding an appropriate amount of bromine products. It is to sustain recommended bromine concentration. Typically it exists between  2.0 to 4.0 parts per million (ppm). It's critical to be proactive and attentive to these factors. It will ensure an adequately sanitized and enjoyable swimming experience for everyone in your pool. 
Bromine is an excellent pool sanitizer. Our deep dive has proven its place on why it should be your next choice. It effectively disinfects the pool water and kills harmful bacteria, viruses, and algae. It ensures a healthy and safe swimming environment. It's uncomplicated too. 
Hire Boca's Favorite Pool Builders
Excel Pool and Patio Solutions is your trustworthy provider of pool services in Boca Raton. We are experts in pool and patio remodeling and can handle your resurfacing needs as well. Our technicians are vetted and trained for your guaranteed satisfaction. Get to know us by browsing our website or reaching out to us with any questions.
Contact our team today to request a free estimate for pool construction, maintenance, repairs and more.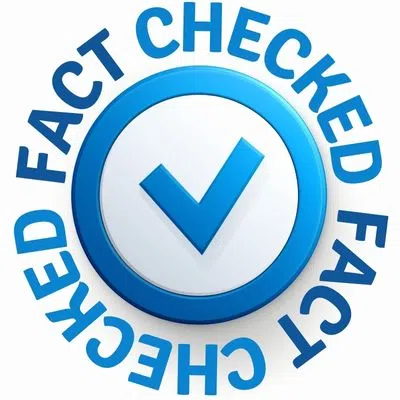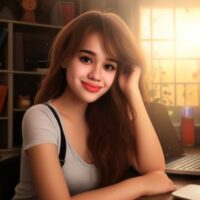 About The Author
I am Tracy Gorman, a seasoned writer from the Philippines. I possess the research and writing skills to delve into any niche. Get to know me!